New Year New Office Cleaning Program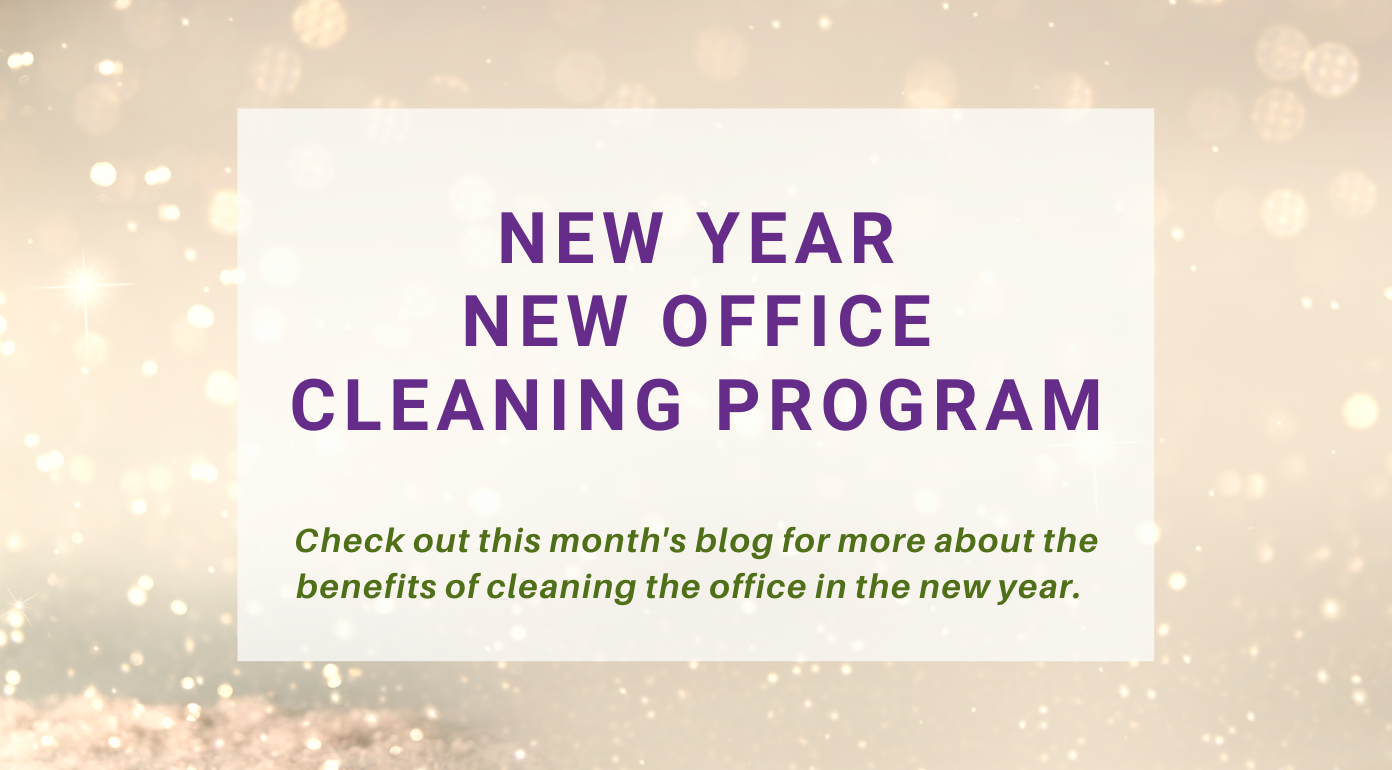 Each year people ring in the new year by making resolutions to better themselves, their environment, and the world. Whether it's living a healthier lifestyle or cleansing your space, these resolutions set the tone for the year ahead. Keep reading to learn how deep cleaning your office can help you ring in the new year with a clean slate!
Happier Customers & Employees
By having a professionally cleaned office space you are creating a healthier, safer environment for your employees and customers. A deep clean enhances the appearance of your space which boosts your reputation. If you were a customer, would you prefer to do business in a sparkling clean environment or a dusty stale facility? It's no question, a clean office is a great investment.
Clean office spaces have been found to increase employee productivity. In fact, this Emerald Insight study found that there was a significantly higher level of work satisfaction in those in clean office environments. Employees find it easier to focus on their work without the distractions of last year's dust bunnies. It's also important to remember that pollen, dust, mold, and animal dander will spark allergies and, most likely, an increased need for sick days Creating and scheduling a cleaning office plan shows employees that you care about their well-being.


Extend the Life of Your Office Equipment
From bathrooms to lighting fixtures, there are many places around your office that accumulate grime. Without keeping up with cleaning efforts, these spaces will begin to age quicker over time. Undergoing a thorough deep cleaning on top of your routine cleaning tasks will extend the life of your office equipment.
Prevent Sickness
We all know that the holiday season also welcomes its share of illnesses. From the common cold to the flu, sickness tends to run rampant. To keep germs at a minimum you need a cleaning solution you can depend on.
The best industry disinfectants are on the EPA List N which safeguards effectiveness against tough bacteria and viruses such as COVID-19. A deep disinfection will ensure that your employees return to a clean office space. Better yet, schedule a deep cleaning with a commercial cleaning professional.
Elite Touch is Here to Help
Let's make 2023 the cleanest year yet! As a team, we can ensure your office is sparkling all year long. If you're ready to get started with your 2023 office cleaning plan, let Elite Touch help!