Frequently Asked Questions About Office Cleaning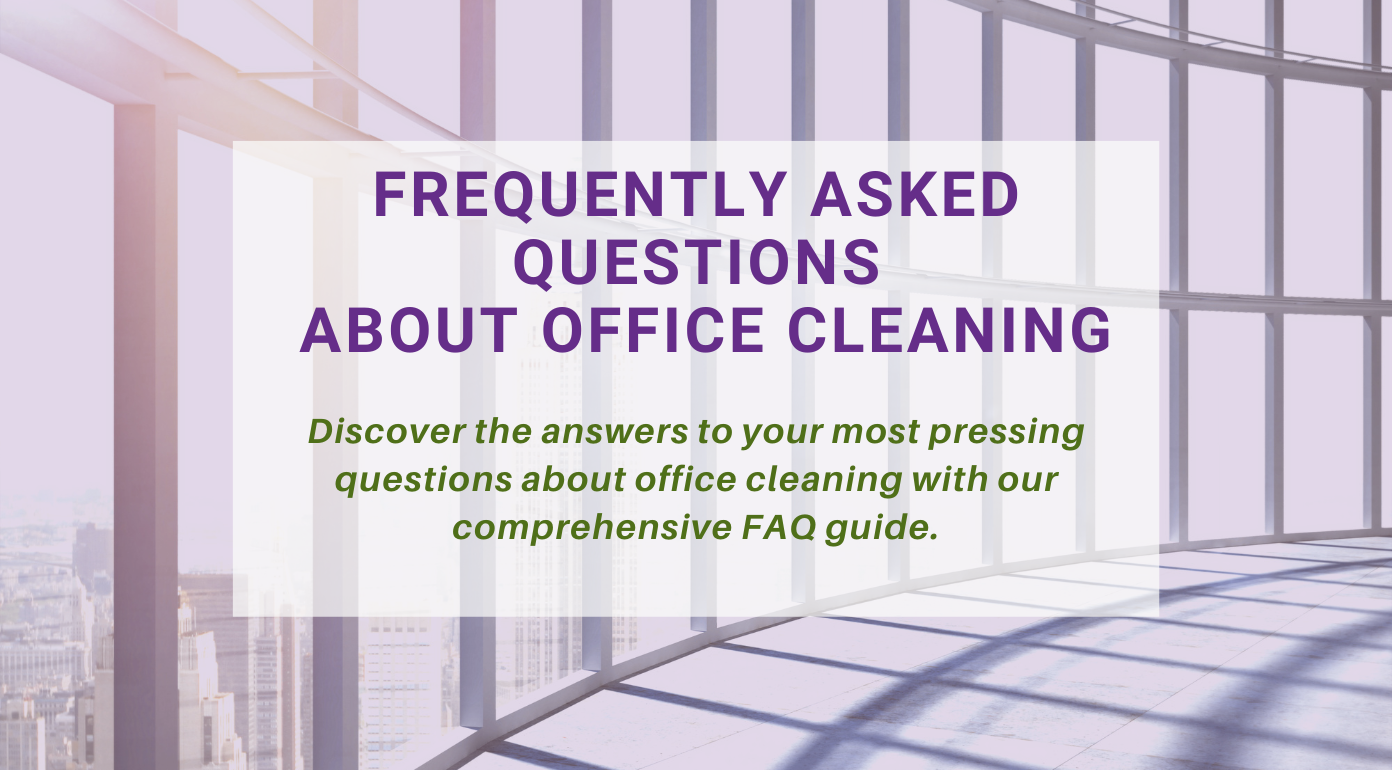 We understand that identifying the right cleaning services for your office space can be challenging. That's why we have compiled a list of the most frequently asked questions to help you make an informed decision. Here are some of the most common questions potential clients ask us:
What services does your company provide for office spaces?
Our office cleaning services include daily, or weekly cleaning of common areas, restrooms, kitchens, break rooms, and offices. We also offer deep cleaning services for your carpet, windows, and so much more.

Can you provide a customized cleaning plan for my office?
We work with you to create a cleaning plan that meets your specific needs and budget. Our plans can be tailored to your office, and it's cleaning requirements, considering the size of your space, the number of employees in and out daily, and your schedule.

What are your availability and scheduling processes like?
We offer flexible scheduling options, including after-hours and weekend cleanings, to accommodate your office's unique needs. Our scheduling process is straightforward, and we will communicate with you along the way.

How do you ensure the quality of your cleaning services?
We take quality control seriously and have processes to ensure cleaning services meet our "elite" standards. Our cleaning technicians undergo training to stay up to date with the latest cleaning techniques and must align with our core values.


We hope that by highlighting these FAQs, we provided you with valuable information about our cleaning services. Please fill out the form below if you have any further questions or would like to schedule a call to learn more. We look forward to working with you!